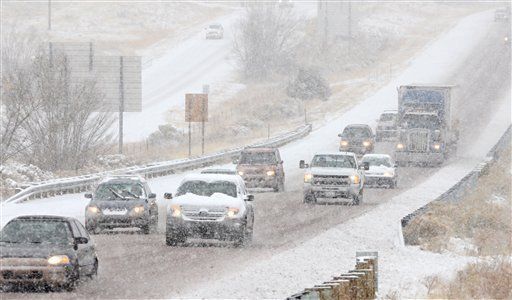 The central Idaho mountains including the cities Stanley, Hailey, Ketchum, Challis and Mackay are under a winter weather advisory calling for snow ...
The cold, snowy and rainy weather that has been prevalent in East Idaho since a winter storm in September arrived on Wednesday is expected to continue through the weekend.
The snow will fall on East Idaho's higher elevations and it's even possible some lowland areas such as Preston, Dayton, Weston, Rexburg, Rigby and Roberts could see some scattered snowflakes.
The National Weather Service has extended its winter weather advisory for the Arco, Spencer, Dubois, St. Anthony, Ashton, Island Park, Driggs and Victor areas until 11 p.m. Friday. The advisory had been set to expire Friday afternoon but then the weather service reported that up to three inches of additional snow could fall on those areas Friday night.